Shinsaibashi Main Store
Ripplu Shinsaibashi Main Store is providing a huge a selection of adjusted international and domestic selected products such underwear, brassiere, nightwear, inner wear, accessories and etc. It has a convenient location and is 1-minute walk away from Shinsaibashi. Ever since the store has opened in 1986, well-known people, including model and etc. have been visiting the store and they gave Ripplu a very high reputation. Ripplu is thus known as "The Purveyor for Celebrity" and is continuing to develop as well as favored by wide range of generations.
1-5-29 Shinsaibashisuji, Chuou-Ku,
Osaka-shi, 〒542-0085, Japan
Tel: 06-6241-0809
Fax: 06-6243-2737
Store Hours: 11:00~20:00 (Open All Year)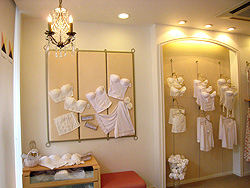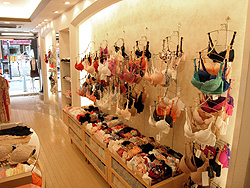 ---
It returns to store guidance top.
---
Copyright@2015 Ripplu corp, All rights reserved.