The Service of Ripplu
From the moment you enter the store until after care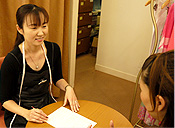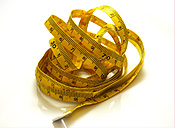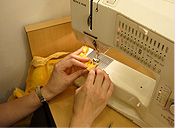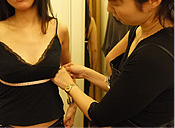 | | |
| --- | --- |
| ▼Counseling | The first step of body-building is consultation. We will create a body-building plan based on a careful diagnostic of customer's health status, life habits, allergic conditions, and concern of body shape as well as goal of desired body proportion. |
| ▼Measurement | We will finely measure every parts of your body. In addition to getting the right statistic, we also want to measure the shape of flow as well as the position of the breast and the hip, along with the body weight watcher and the balance of hormone level, which are all relative to physical appearance. |
| ▼Fitting | After counseling and measuring, we will carefully select the best fitting lingerie that brings the best result and have the client to actually try to wear it. In addition to checking the fitting size to a fine level, we will also explain the right way to put on your underclothes. |
| ▼Alteration and Adjustment | In case if the final product is unsuitable to the customers because of factors such as allergic to the metal or chemical fiber and etc., We will comply with the customer's request and make adjustment in the subtle parts and try to our best to reach the maximum fitting capabilities to your body. |
| ▼Body Check | You won't build up your body to the ideal shape only fit once, we suggest you to come to our store again as we will readjust the size for you. In some case, we might also advise new products in order to continue the modification of your body shape and fitting preference while periodically monitor any subtle change of your body shape. |
---
Proof of Genuine
When our president of a company was the age of 30', she was starting a beauty slimming clinic, which is a flourishing industry during the time. She realized that the body fats is moved, but also sees a direct correlation between the underwear wore daily and the shape of the body. However, the only available underwear during this time was far away from satisfaction to help people to keep a good shape. She went all over the country to search for the right kind of underwear that would work with the fitting process of keeping the body fats, and the best choice she finally found was the imported lingerie.
In fact, the history of Japanese underwear that started from "wear under kimono"is only about 100 years different from the start of Western underwear under the similar concept of " wear under the dress."
There were a lot of difficulties to import the underwear even after realizing the essential relationship between the underwear and the sliming esthetic. In 1986, with the completion of the company's own building, "Foundation Clinic Ripplu" was established. We arranged to make "Clinical Record Card" which we used to use at the sliming clinic for recording clients' information, along with carefully analyzing the client's healthiness, life style, allergic body reaction, and body shaping trouble. This system that Ripplu created has received a very high reputation.
The exclusive service style of "Counseling – measuring– fitting – aftercare", a service that has been used for nearly 30 years from the experience from the beauty slimming clinic, Ripplu pursues in carrying out even if service to selecting the right underwear that fits the client's body shape during different step of the process.
During the 1980's, most of the imported lingerie undersize were much bigger for the undersized Asian women' body. We combined the knowledge of brassiere to experimenting until our "alteration system" was established.
Since different categories of brassiere require a variety of sewing skills to alteration, the extraordinary free alteration service that Ripplu provides is incomparable. All of our body-fitters have received chronicle trainings from the succeeding Ripplu managers of each branch stores. With plentiful knowledge about history of underwear, female body shape and proficient skill of body fitting training from experiences, Ripplu continue to pass down its legacy and practice its genuine professionalism.
Copyright@2015 Ripplu corp, All rights reserved.